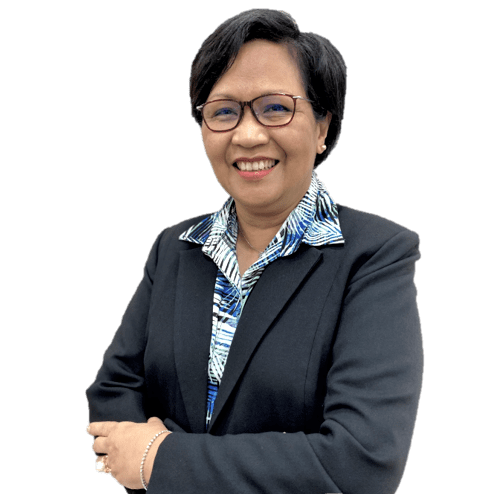 Noorshidah Ismail
Chairperson, Non-Independent Member
Pn. Noorshidah is the Chairperson of Abbas Investment Management Sdn Bhd, a wholly-owned subsidiary of Opus Asset Management Sdn Bhd. She is also the Advisor to Business Development at Opus Asset Management since 2006, overseeing in-house sales, distribution sales, client services and product development. She has vast experience in banking, stockbroking, handling of processes and documentation, client servicing, product development, sales and marketing of financial and investment products.
Pn. Noorshidah started her career as a Loan Executive with Hong Leong Finance Bhd at its Head Office in 1984. In 1986, she was transferred to the Bishop Street Branch in Penang as a Processing & Documentation Executive. She later joined Standard Chartered Bank in 1990 as a Mortgage Sales Manager, where she was responsible for the sales and marketing of mortgage loans in the Northern Region. She was also responsible for the setting-up of a mortgage centre in the Penang branch. In December 1993, she assumed the position of Business Financial Services Manager (North) and was responsible for pushing both the Liabilities & Asset sales for the Northern Region.
She later joined Phileo Allied Bank (which was subsequently acquired by Maybank in year 2000) in 1998 as the Manager of Priority Banking. She was responsible for the setting-up of a Priority Banking Centre in Penang, which caters to high-net-worth individuals. She was also directly accountable for the centre's sales. Before joining Opus Asset Management, Pn. Noorshidah was with PM Securities Sdn Bhd, a stockbroking company. She started as General Manager of Business Development and was subsequently appointed as Head of Dealing in the company.
She graduated from the University of Oregon, USA with a Bachelor of Science degree (majoring in Community Health) and holds a Capital Markets Services Representative's Licence.